Week 1 of the 2022 College Football Season was interesting alright, but especially interesting for the Coaches on the Hot Seat and has set-up some fascinating games in the coming weeks that could lead to some…
Big Job Openings in 2022
…and with that let's bring out the Late Great Johnny Cash!
Give these Hot Seat Coaches Hell Johnny!
Thanks Mr. Cash!
Post Week 1 Coaches Hot Seat Rankings
1.  Scott Frost, Nebraska – It's hard to know what to make of the 2022 Nebraska football team but they seem to be playing a lot like the Scott Frost Nebraska teams of the past few years and seeing that Cornhuskers were tied with North Dakota at half on their home field on Saturday at 7 – 7 one can only Sigh and wonder just where in the Hell this train is going?
Nowhere it looks like to us…Just Damn Nowhere!
Now at 1 – 1 on the season Nebraska has left…
Georgia Southern
Oklahoma
Indiana
At Rutgers
At Purdue
Illinois
Minnesota
At Michigan
Wisconsin
At Iowa
…and a Birdie in Omaha with 2 University of Nebraska degrees on this wall in his office told us this past Sunday that….
"Frost is going to need 7…maybe 8 wins…to come back next season."
Well…can Nebraska get to 7 wins with the above schedule?
Probably Not and No Chance in Hell Huskers get to 7 wins in 2022 if they continue to play the way they played in the first two games of the season!
2.  Jeff Scott, South Florida – The Hits Keep Coming for Jeff Scott at South Florida with an opening game ROUT by BYU of the Bulls by the score of…
50 – 21
…which drops Scott's overall record at USF to….
3 – 19
South Florida has left in 2022…
Howard
At Florida
At Louisville
East Carolina
At Cincinnati
Tulane
At Houston
At Temple
SMU
At Tulsa
UCF
Geez…that's a Tough Schedule and will lead to a…
3 – 9…maybe 4 – 8 at BEST record for USF in 2022 and no doubt if that happens a Very Damn Good Job will come open in Tampa come December!
3.  Geoff Collins, Georgia Tech – Georgia Tech looked against Clemson much liked they looked the 3 seasons…
Not Very Well Coached and Often Confused
We don't know what is going on at Georgia Tech practices but it ain't good in our humble opinion and with this left on the Tech schedule…
Western Carolina
Ole Miss
At UCF
At Pitt
Duke
Virginia
At Florida State
At Virginia Tech
Miami
At North Carolina
At Georgia
…there ain't a chance in Hell of Tech winning more than 4 games in 2022 and a Very Damn Good Job will come open in Atlanta come December!
4.  David Shaw, Stanford – Every since Stanford Football went to…
Total Cream Puff Offseason Conditioning Program
AND
Total Powder Puff Football Practices
…before the 2019 season the Stanford program has been in a Total Damn Freefall and it's…
No Surprise to Anyone with a 2+ IQ
…because when your ass is running a…
Total Creampuff and Total Powder Puff Operation guess what your ass becomes…
Worthless Candy Asses = Stanford Football Today!
In the last 3+ seasons under David Shaw the Cardinal record now stands at…
12 – 24
…and of those 12 Wins..
Only 4 were against teams with .500+ records!
For all intents purposes…
Stanford Football No Longer Exists on The Farm…it's just a Big Collection of Worthless Candy Asses that a Sorority Powder Puff Team could whip and make the Cardinal Players like it!
What will happen on Saturday when USC comes to town in the 2 nd game under Lincoln Riley?
The Stanford Cardinal will Huff and Puff and Talk Tough…and then Run and Hide like the Damn Cowards they as they get their asses whipped in their own stadium!
Cue Jed Clampett….
5.  Steve Sarkisian, Texas – We fully expect Nicky Saban to keep a tight reign on his Alabama football team on Saturday and not blow the Longhorns out of their own stadium because mainly what Nick wants to see happen…
Steve Sarkisian to stay at Texas for as long as possible because the Last Damn Thing Nick wants is someone coaching at Texas that knows what the Hell he is doing as they come into the SEC Conference!
We will go a 20 to 24 point win for Bama over Texas which will leave the Horns at 1 – 1 on the season with these games left…
UTSA
At Texas Tech
West Virginia
Oklahoma
Iowa State
At Oklahoma State
At Kansas State
TCU
At Kansas
Baylor
IF and it's a big IF Texas can beat UTSA in Week 3 it's still going to be very hard for Texas to get to 6 wins in 2022 with that schedule…..Very Damn Hard!
Could Steve Sarkisian survive posting back-to-back losing seasons in his first 2 seasons at Texas?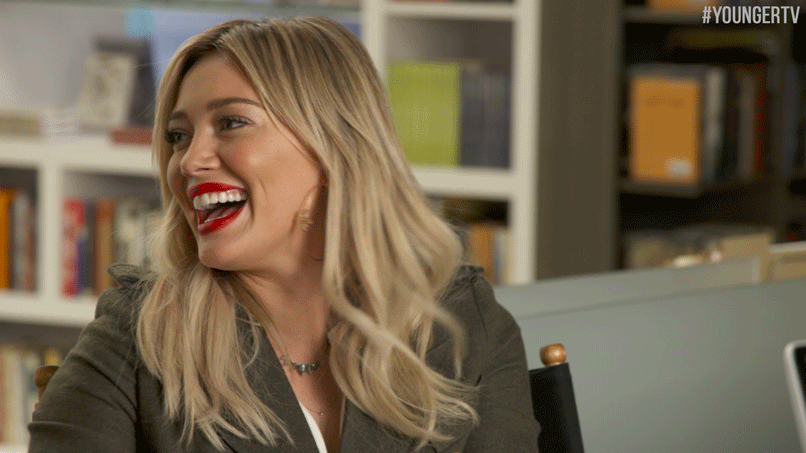 6.  Karl Dorrell, Colorado – Karl Dorrell is a great guy but for the life of us we haven't a Damn Clue why Colorado AD Rick George hired Dorrell before the 2020 season and after seeing first year Head Coach Sonny Dykes bring his new TCU team into Boulder and whip Karl's ass in his 3 rd season at CU we gotta wonder Rick…
What Really Son was your ass thinking when you hired Karl Dorrell?
Dorrell is now…
Overall:  8 – 11
Pac-12:  6 – 7
…and has these games left to play in 2022…
At Air Force
At Minnesota
UCLA
At Arizona
California
At Oregon State
Arizona State
Oregon
At USC
At Washington
Utah
If you can find 6 wins for Colorado on the above schedule you are better folks than us!
7.  Scott Loeffler, Bowling Green – In his 4 th season on the job at Bowling Green Scott Loeffler after the loss to UCLA to open the season is sitting on records of…
Overall:  7 – 23
MAC:  4 – 17
…and that ain't good as someone once said and Bowling Green has left to play in 2022…
Eastern Kentucky
Marshall
At Mississippi State
At Akron
Miami (Ohio)
At Central Michigan
Western Michigan
Kent State
At Toledo
At Ohio
Geez….Cue Dandy Don…
8.  Ken Niumatalolo, Navy – Hey now…Ken Niumatalolo is a great guy but much like David Shaw at Stanford since Kenny Boy went to a…
Total Powder Puff and Cream Puff Navy Football Program
…before the 2020 season he has turned his Navy Sailors into the Biggest Damn Candy Asses this side of the Stanford Football Players who are Bigger Candy Asses than the Navy Players and if the two teams did meet to play a game what we could do is give all of them pillows and they could have a Big Pillow Fight in the middle of the field and then afterwards serve High Tea like the Total Candy Asses both teams are!
Getting back to Navy if the Naval Academy wants to keep putting Total Candy Asses into the US Navy = The Fleet and mind you there are…
15+ US Navy Combat Veterans who are Members at Coaches Hot Seat
…then fine but don't come to us crying that The Fleet is filling up with a bunch of Worthless Candy Asses that Ole Kenny Boy is turning out who has posted a record the past 3 seasons of since Kenny went Total Powder Puff + Cream Puff of…
7 – 15
….which includes an opening 2022 season loss at home to…wait for it…
Delaware
Memo to Ken Niumatalolo:  Quit being a Worthless Candy Ass Son and Start Coaching Real Football again at the US Naval Academy!
0 – 1 Navy has left in 2022…
Memphis
East Carolina
At Air Force
Tulsa
At SMU
Houston
Temple
At Cincinnati
Notre Dame
At UCF
Army
Cue Dandy Don for the Worthless Candy Ass Cowards of the Naval Academy Football Team!
Signed,
15+ US Navy Combat Vets at Coaches Hot Seat
9.  Butch Jones, Arkansas State – In Week 1 of the 2022 season Butch Jones and Arkansas State whipped Grambling at home which is like saying they whipped….
AIR!
Now that football season is actually going to start here is what Arkansas State has coming…
At Ohio State
At Memphis
At Old Dominion
La. Monroe
James Madison
At Southern Miss
At Louisiana
South Alabama
UMass
At Texas State
Troy
Maybe Butch Jones can get Arkansas State to 6 wins in 2022….probably not!
10.  Scott Satterfield, Louisville – The turning point and downward slide for Scott Satterfield at Louisville is when he secretly and quickly found out by the media interviewed for the South Carolina job after the 2020 season coming off of…wait for it…
4 – 7 season
…and now sitting on records of…
Overall:  18 – 20
ACC:  12 – 15
…the 2022 season is Satterfield's Waterloo and every loss will make things just that much difficult starting with the game this coming Friday night at UCF which is a MUST WIN for Scott for Damn Sure and then after UCF the Cardinals still have to play…
Florida State
South Florida
At Boston College
At Virginia
Pitt
Wake Forest
James Madison
At Clemson
NC State
At Kentucky
Geez…if Louisville loses to UCF to start 0 – 2 there's just no way they win 6 of their last 10 games with that schedule and our guess a year from today or rather before Christmas the Head Coach of the Louisville Cardinals football team will be…
Jeff Brohm
Just a guess!
On to Week 2 and as always…
Let's Play Football!